Ads can be a pain, but they are our only way to maintain the server. Your patience is highly appreciated and we hope our service can be worth it
Jiu-Jitsu Vs The World
Jiu-Jitsu vs the World is a feature length documentary on Brazilian Jiujitsu and how it has a positive impact on lives everywhere. This film aims to be an answer to the question often asked – "What is that Jiu-jitsu thing that you do?"
Duration: 95
Quality: HD
Release: 2015
HD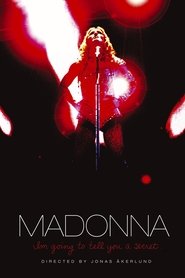 I'm Going to Tell You a Secret
I'm Going to Tell You a Secret
HD
A follow-up of sorts to her infamous first efforts at documenting her life on and off stage in Truth or Dare, Madonna invites us in again, 14 years later in…
HD
About Buenos Aires
About Buenos Aires
HD
Eleven young film-makers got together to collaborate in this atypical project. Atypical not only because of its technical specs, but because of its narrative structure. There are several scenes with…
HD
Goin' Down to South Park
Goin' Down to South Park
HD
A mockumentary which covers the making of the show South Park in a fictional fashion, apparently spoofing similar such shows, with the creators pretending to be arrogant, obnoxious jerks who…
HD
On Screen!: Mon Oncle Antoine
On Screen!: Mon Oncle Antoine
HD
Documentary about the 1971 Canadian film by Claude Jutra.
HD
Beef III
Beef III
HD
Beef III is the third installment of the Beef series. It is a documentary about Hip hop rivalries and beefs (arguments). It was released on DVD on November 15, 2005….
HD
D-Day Revisited
D-Day Revisited
HD
Darryl F. Zanuck revisits the places where 'The Longest Day' had filmed, with excepts from the movie and he tells the story of D-Day.
HD
Beethoven's Hair
Beethoven's Hair
HD
Beethoven's Hair traces the unlikely journey of a lock of hair cut from Beethoven's corpse and unravels the mystery of his tortured life and death. The film begins in modern…
HD
Pussy Riot: A Punk Prayer
Pussy Riot: A Punk Prayer
HD
In the winter of 2011, after a controversial election, Vladimir Putin was reinstalled as president of Russia. In response, hundreds of thousands of citizens rose up all over the country…
HD
9/11: The Falling Man
9/11: The Falling Man
HD
An examination of an image – a falling man from the North Tower, frozen in mid air – circulated by the press immediately after the September 11 attacks, the public's…
HD
Amazing Journeys
Amazing Journeys
HD
By land, by air, and by sea, viewers can now experience the struggle that millions of creatures endure in the name of migration as wildlife photographers show just how deeply…
HD
Deepsea Challenge
Deepsea Challenge
HD
Described as being a film about determination, danger and the ocean's greatest depths, James Cameron's "Deepsea Challenge 3D" tells the story of Cameron's journey to fulfill his boyhood dream of…
HD
Lost Soul: The Doomed Journey of Richard Stanley's Island of Dr. Moreau
Lost Soul: The Doomed Journey of Richard Stanley's Island of Dr. Moreau
HD
We've heard all the insane rumours and scandals attached to the ill-fated 1996 remake of H.G. Wells' THE ISLAND OF DR. MOREAU. How director Richard Stanley spent four years developing…